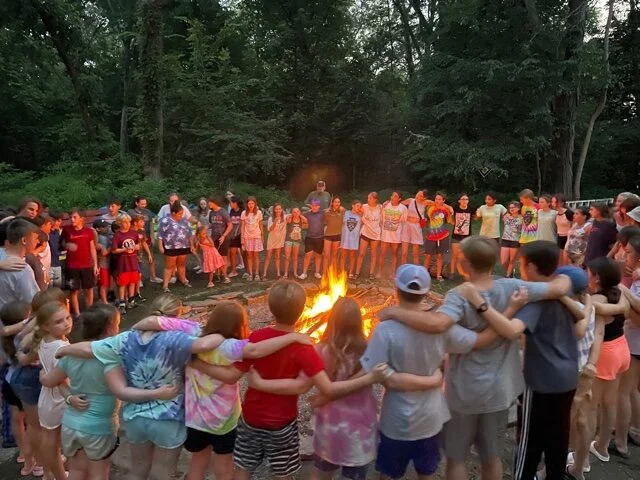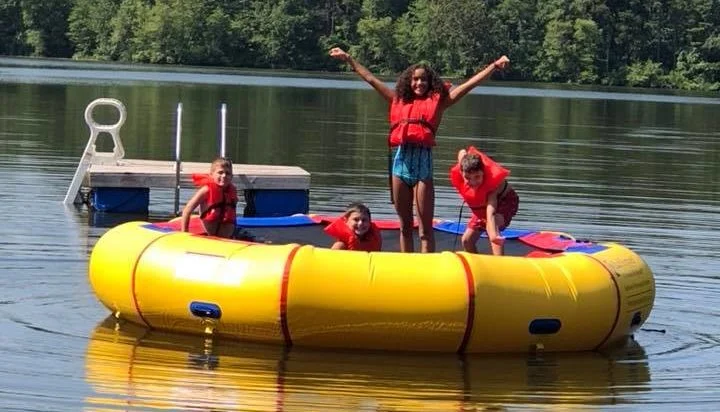 At Camp Manitowa our summer camp near St. Louis in Southern Illinois strive to provide campers an environment that fosters all the skills parents want their kids to develop early on in life. Our Rend Lake camp is a non-religions program that serves campers 2nd to 9th-grade. Kids gain independence, build self-esteem, and learn about cooperation and problem-solving, all while making new, lifelong friends. We offer a small community for campers so that they feel like they are part of the Manitowa family. By offering structured free choice activities, we encourage kids to feel a sense of belonging and control over their experience, which leaves them feeling empowered and able to learn and grow. View a typical day at Camp Manitowa and a map of the grounds.  With so many water, art, sports, and nature activity options, campers will want to return to Manitowa for years to come. We serve campers from St. Louis, Indianapolis, Chicago, Kansas City, Louisville, Nashville, Knoxville, Denver, and the many communities of Southern and Central Illinois.
Your child will make new friends from all over the mid-west!
We are always available and excited to discuss our all of our camp programs. Please feel free to call Dan: (314) 348-6412 or Andy: (314) 591-7771. They will be happy to answer your questions over the phone or address any of your concerns through a face-to-face meeting. 
At our summer camp in Southern Illinois, all camp activities start with two basic principles, they are safe, and they are fun!
Camp Manitowa offers campers a wide variety of activities taught by a well-trained staff. Campers are exposed to all activity options, then get to have fun choosing those that interest them most. Their selections may develop new skills or build expertise in one or more. We believe that it is important for kids to pursue their own interests at camp. At the same time, we guide and encourage the campers to plan their session in a way that sets goals they want to accomplish. It's this planned freedom philosophy that will provide healthy challenges for the kids and keep campers coming back to Camp Manitowa for generations.
Here's a list of summer camp activity options: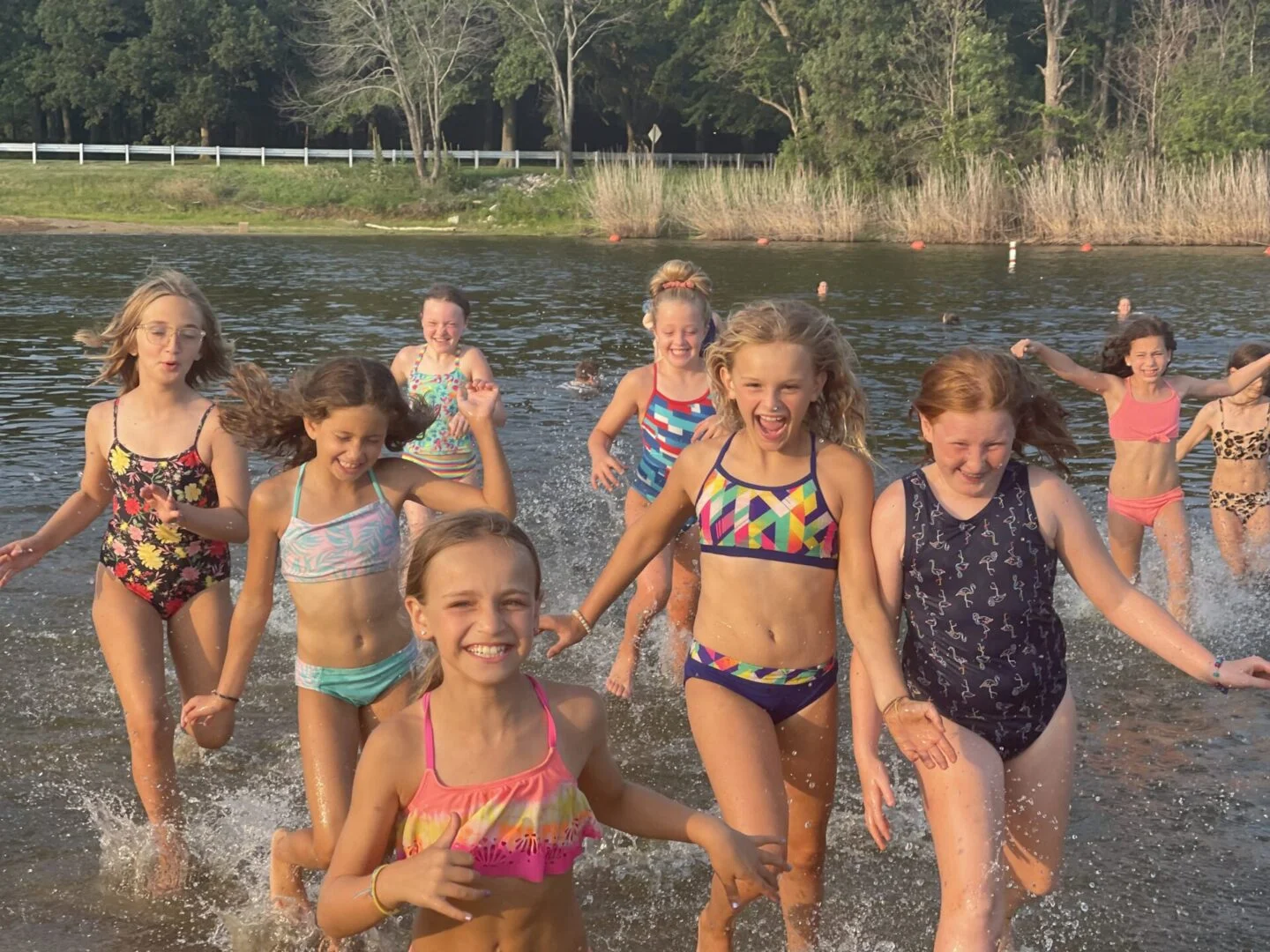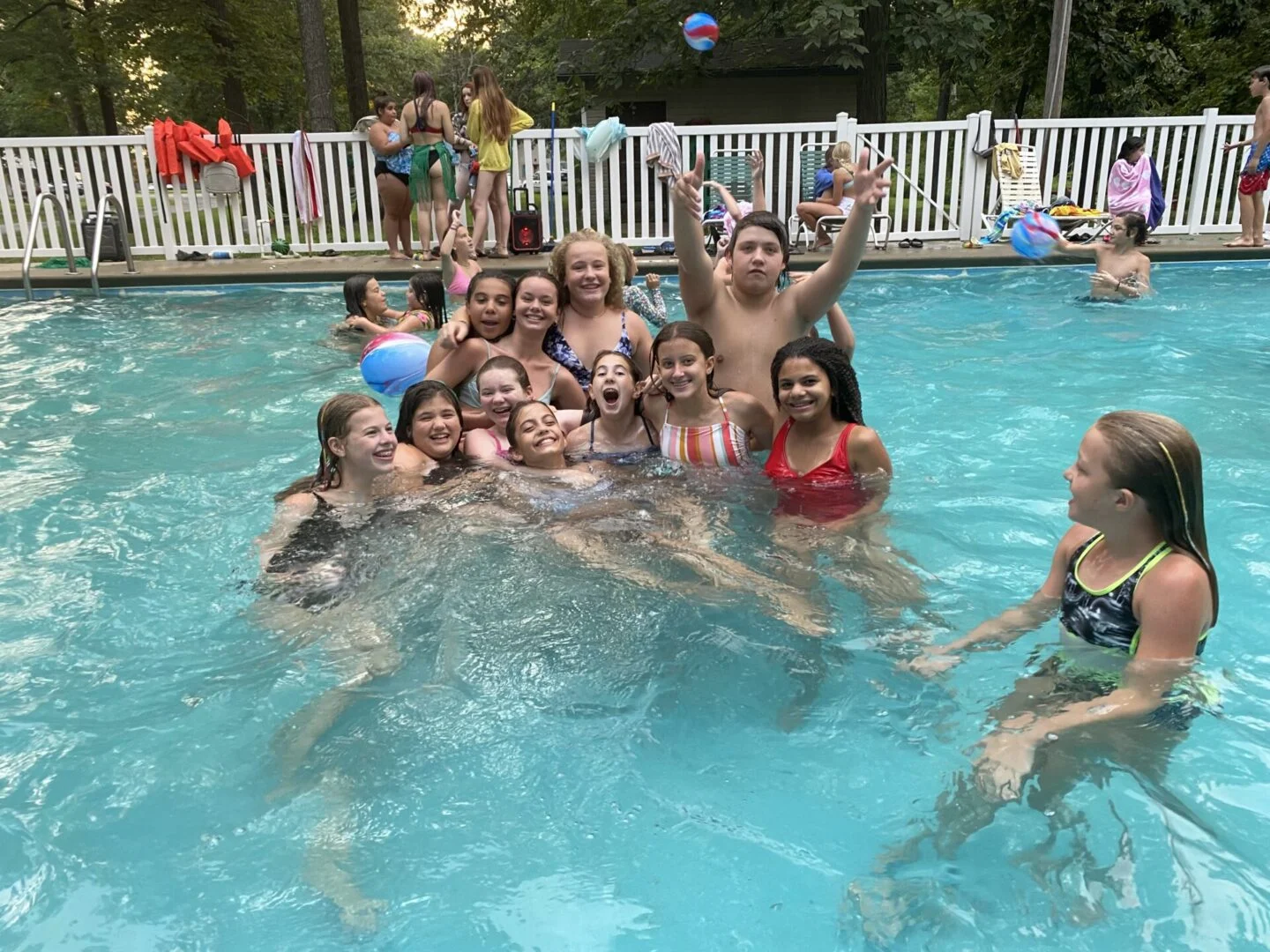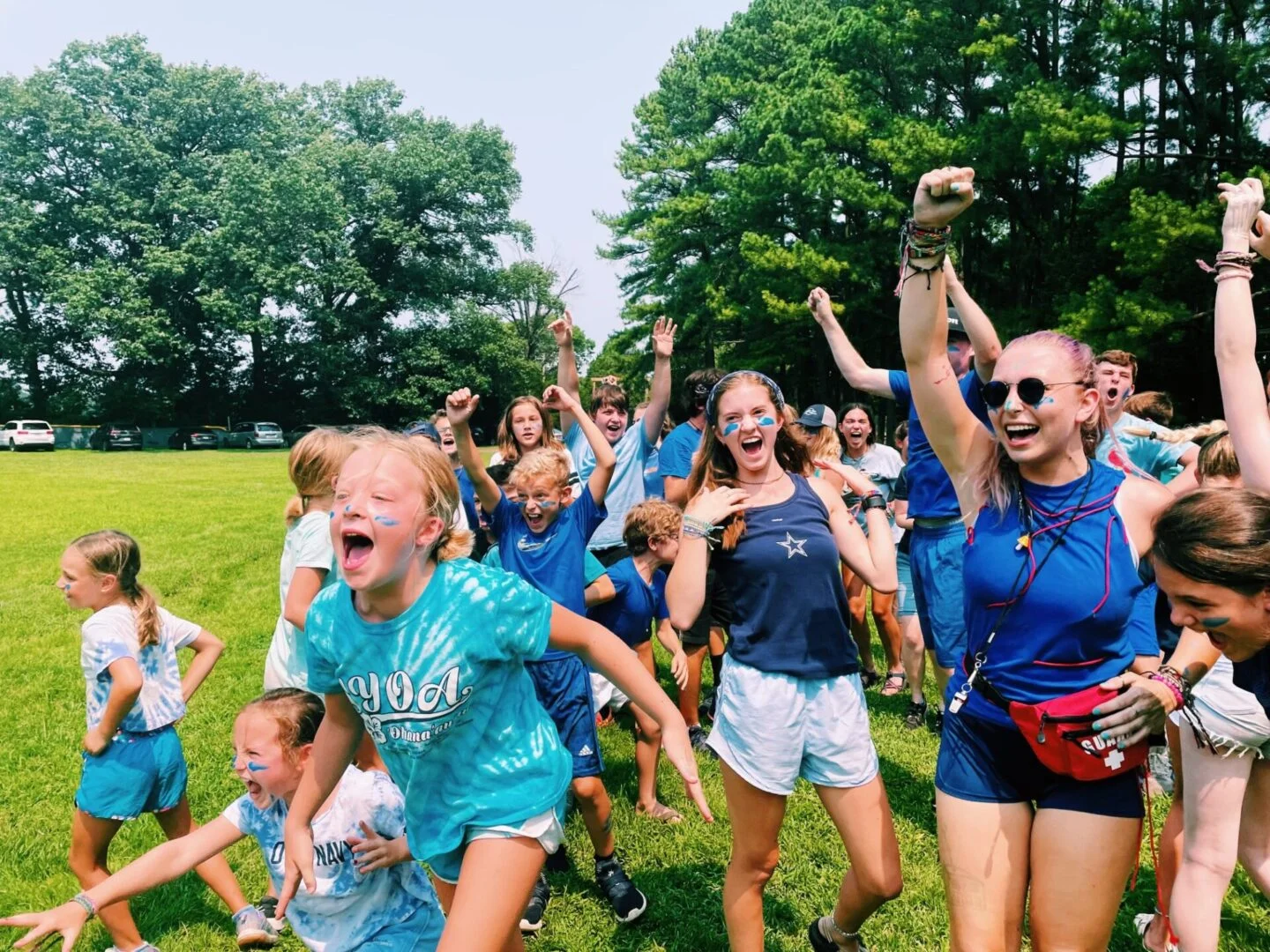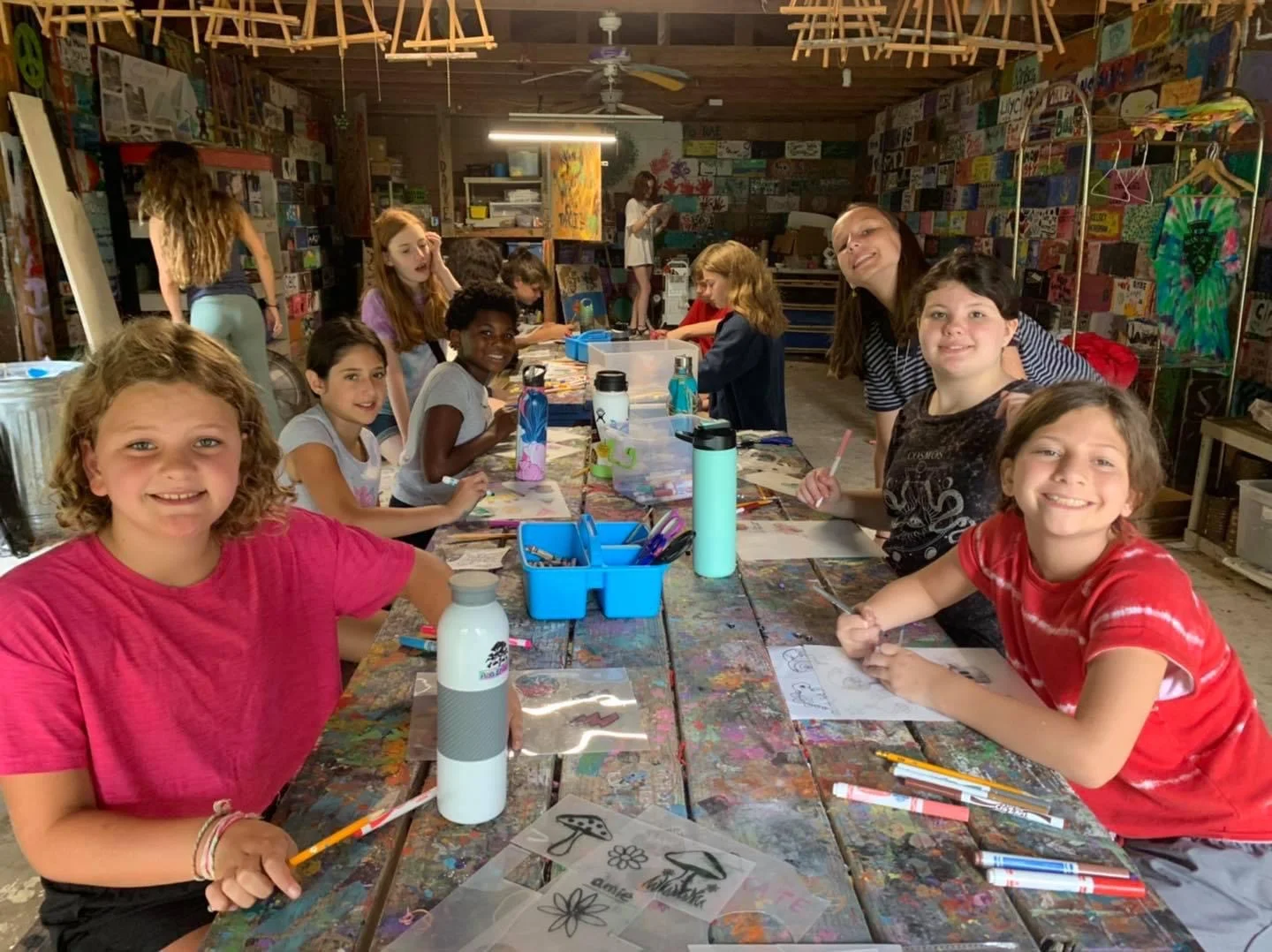 GA GA! – Hiking – Biking – Basketball – Baseball – Volleyball – Outdoor Living Skills – Soccer – Low Ropes Team Building – Golf at Rend Lake Golf Course – Frisbee Golf at Rend Lake Course – Ultimate Frisbee – Labyrinth – Fire Building – Rafter Ball
In the Air
50′ Climbing Tower – 50′ High Ropes Course – 400′ Zip Line – Jump Shots – Home Runs
Water
Water Skiing & Tubing on 20,000 Acre Rend Lake – Canoeing – Kayaking – Floating Dock & Trampoline – Swimming Pool – Dive-in Movies – Fishing
Rend Lake & Southern Illinois
We take advantage of all the adventure opportunities surrounding our property. We shuttle campers to Rend lake in our tie-dyed hippie buses and play in the 20,000-acre lake, build sandcastles at a large sand beach, bike the trails, drive golf balls at the 27 hole golf course, play on the frisbee golf course, and visit Army Corps of Engineers' visitor center. We take trips into the local community of Benton to their farmers market, historic car, and museum. We also visit the amazing state parks and Shawnee National Forest for day trips and overnights.
Classes
Camp Arts & Crafts – Baking – Yoga – Music – Tie Dye – Jewelry-Making – Improv – Video – Outdoor living skills
Smoky Mountain Adventure Trip - June 23-29
For 10 years Camp Manitowa has offered an amazing Tennessee Smoky Mountain trip for campers entering 9th grade. It's an awesome 1-week trip where kids push themselves unlike anything else we do at camp. We believe this trip offers a unique opportunity for these campers to create a significant bond, and develop strong friendships through shared experiences, all while gaining a greater appreciation for the outdoors.
Click here to Register for the TN Smoky MTN Trip & CO Rocky Mtn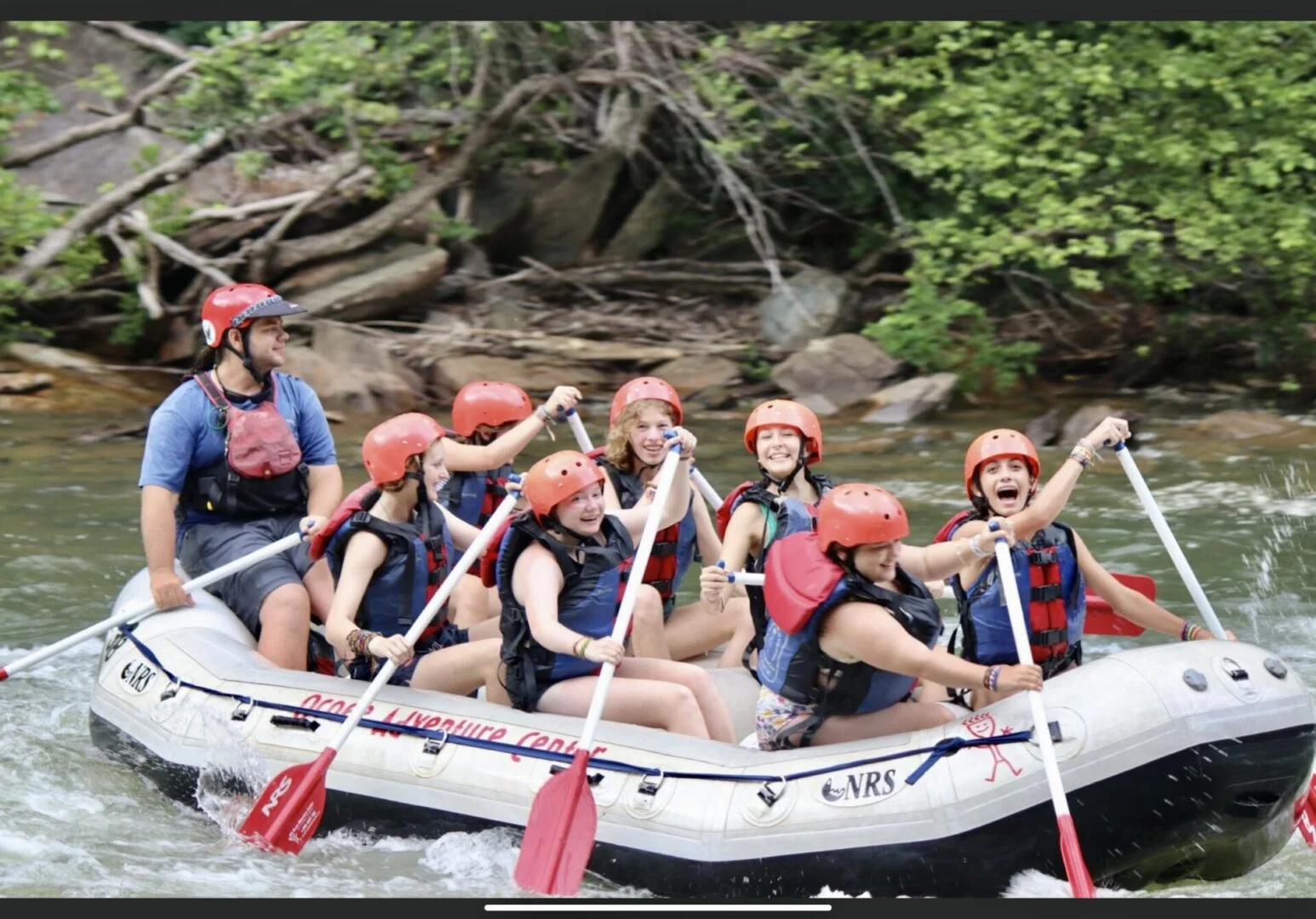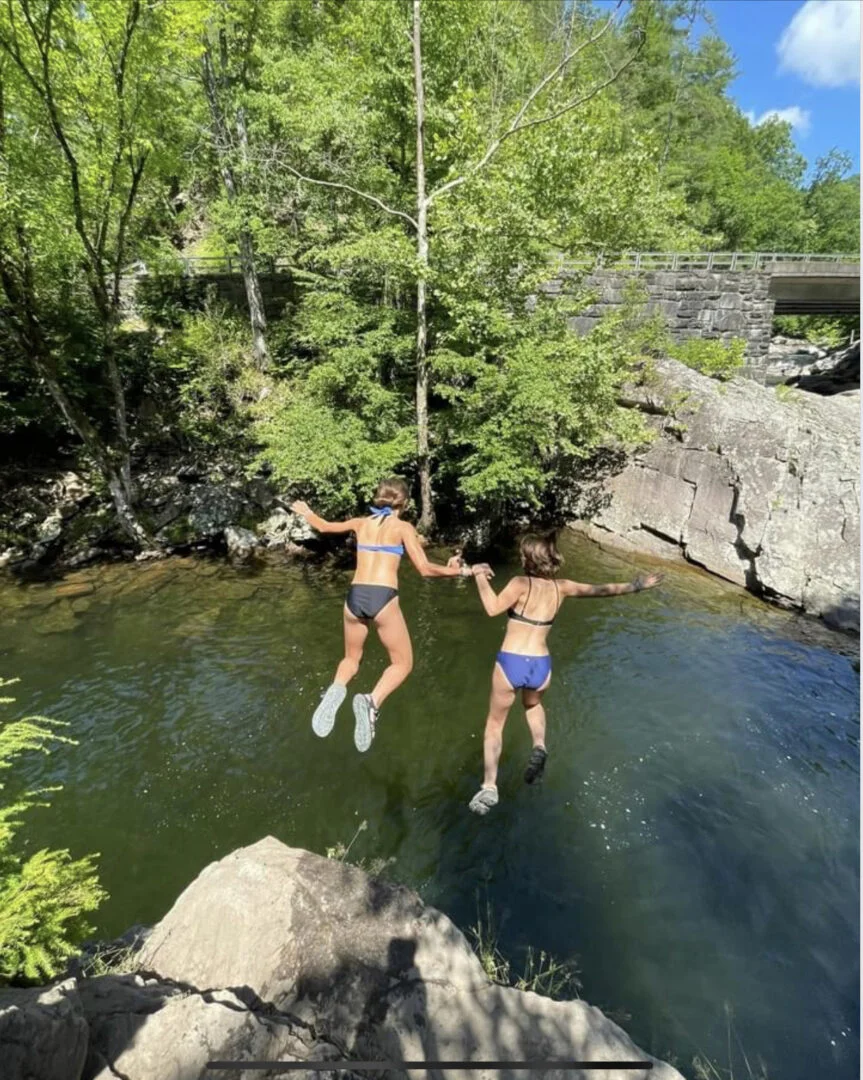 We partner with locally-based professional outfitters, and experts who work alongside our Camp Manitowa trained trip staff who all provide a safe, high-quality, and unforgettable adventure.
Campers meet at Camp Manitowa on Sunday, tie-dye special Smoky Mountain t-shirts, pack out gear and food and hit the road early Monday morning. The first stop is  at Ijams Nature Center in Knoxville for kayaking and awesome zip lining at Navitat zip line park. The next few days include amazing hikes in the Smokies, cliff jumping, camping out, cooking their food, and wrapping up with an epic white water rafting trip with the Ocoee Adventure Center
Join us on this great trip and create memories that will last a lifetime!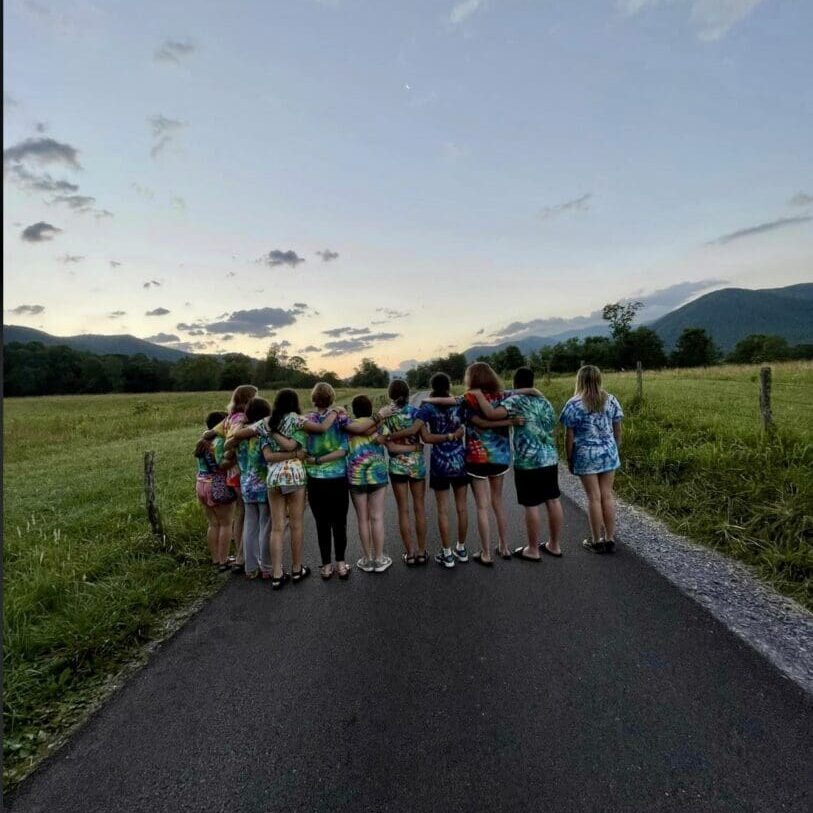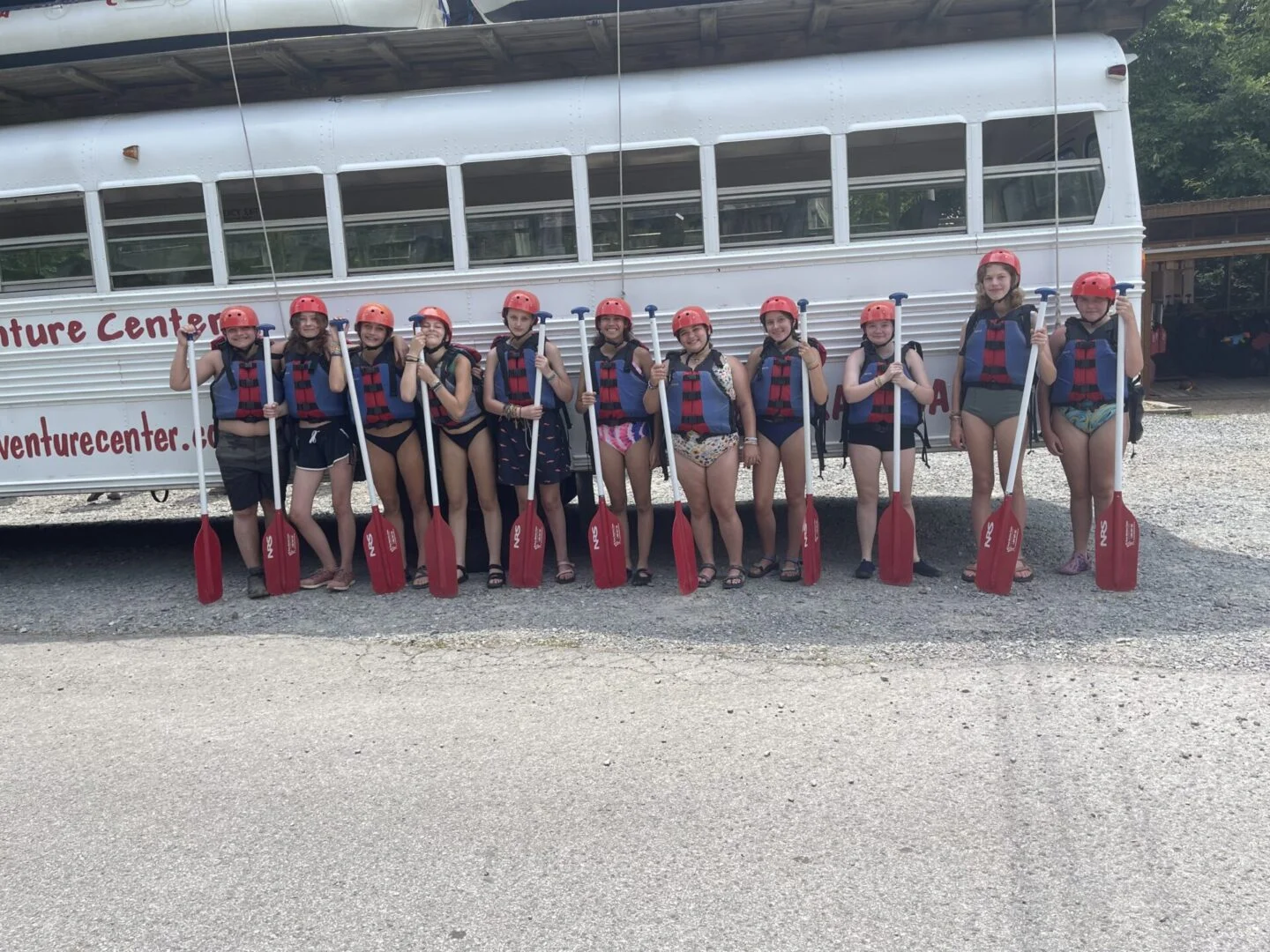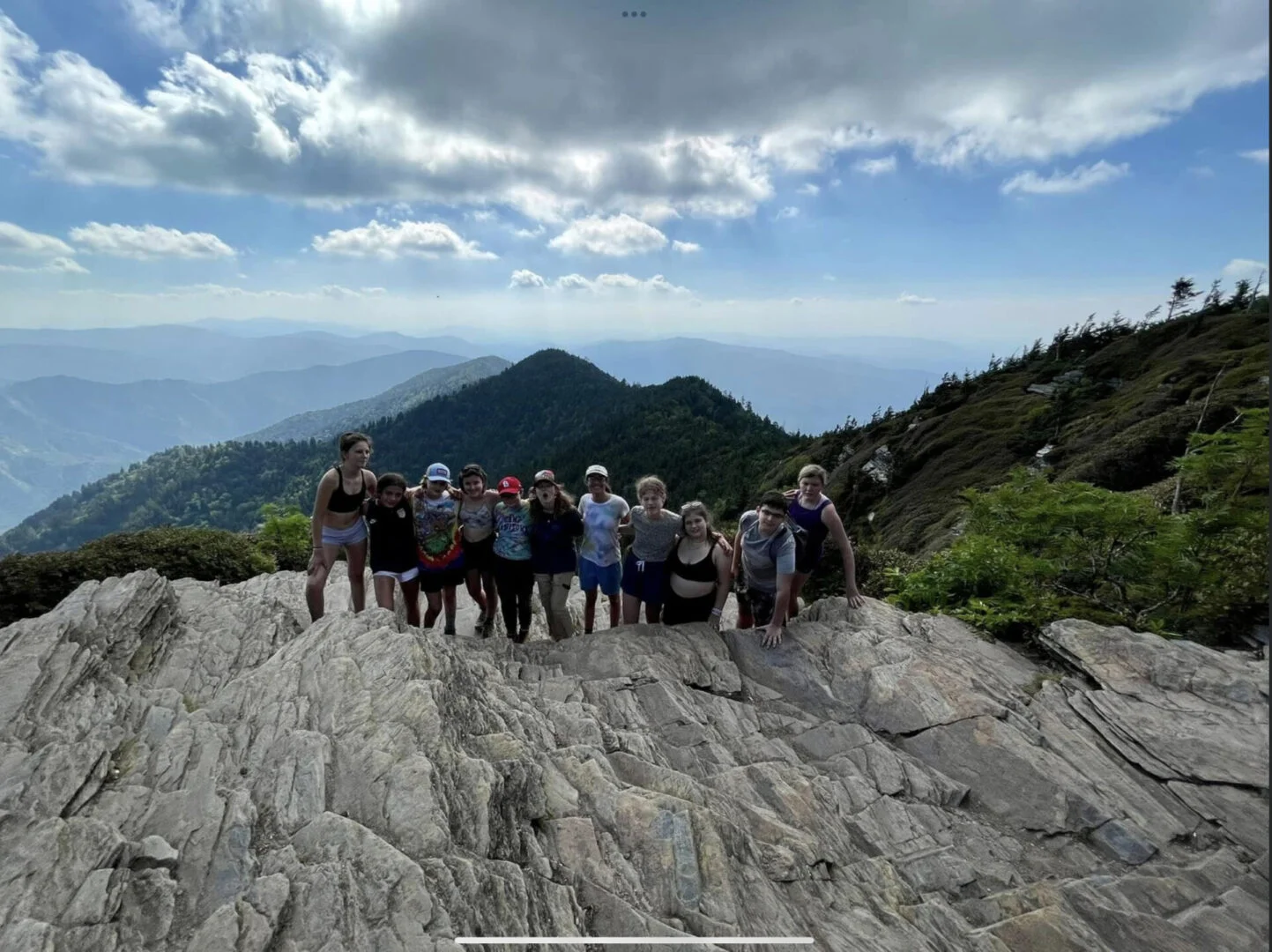 Food is a significant part of a camp experience – you eat every day! We offer a balanced menu with a variety of food kids like. We are a nut-free facility, and because of our small size, we can accommodate almost every food allergy and special dietary need of any camper. We have a relationship with and buy produce from the local Benton Farmer's Market. Each summer, we hire a professional chef who can accommodate any individual camper's dietary need or food allergy. We try to avoid frying food in our kitchen and bake foods that are typically fried. Camp Manitowa is a nut-free facility. At camp, we just take what we need so we don't waste resources. We encourage our campers to take enough food to fill their belly and not to have excess food that gets thrown away. We teach the importance of food and how food keeps us healthy. At Camp Manitowa, no one goes hungry!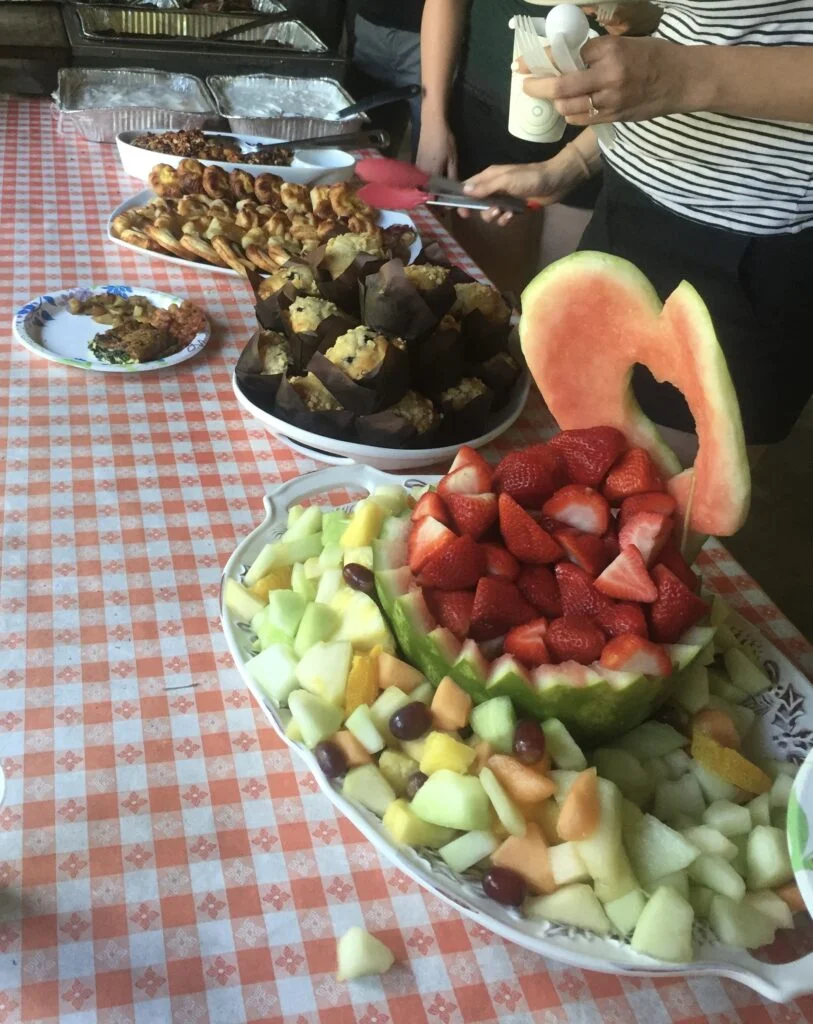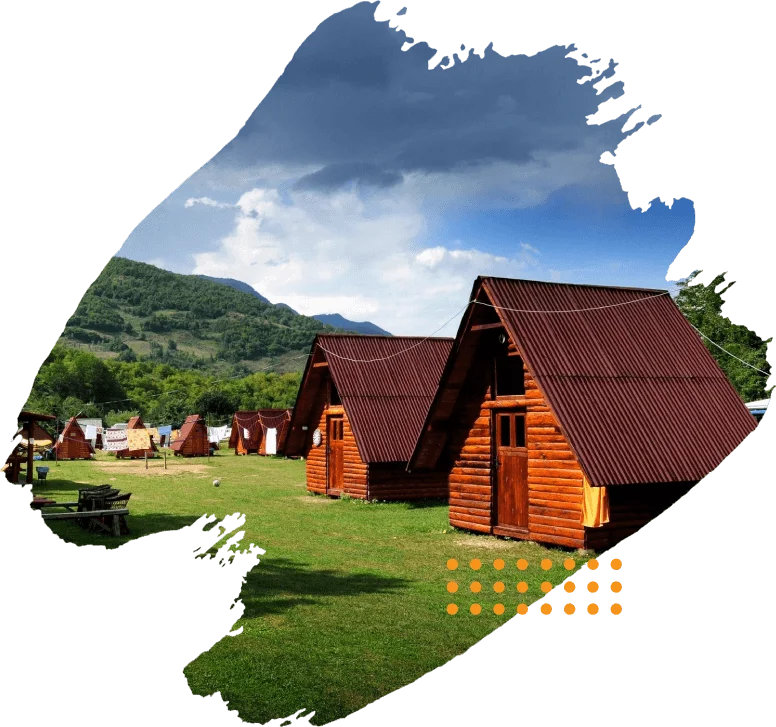 Our Health Center is staffed by a licensed registered nurse with school and camp nursing experience. One of our RNs dispenses all medications to campers as prescribed by your family doctor and treats campers at any time if they are ill or have sustained an injury. Parents are always called when a child stays overnight in the Health Center, needs to see a specialist, or needs to be started on prescription medication. In the unlikely event of a more serious illness or injury, Camp Manitowa is 5 minutes from the Franklin Hospital in Benton. Parents are always welcome to contact our nurse before camp starts and during their child's stay.
See you at Camp Manitowa for a "Summer of a lifetime!"